How to Write a Reflection Paper: Great Tips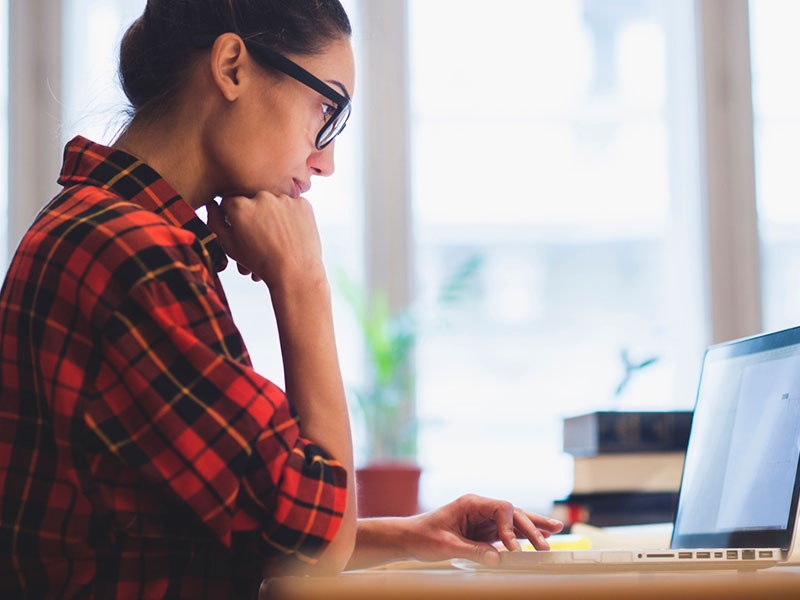 Ways to Improve You Reflection Essay
There are many types of essays you'll have to create in the course of your academic career. Some are more difficult, some are an absolute pleasure to create. In that hierarchy, reflection papers stand somewhere in the middle. Have you ever written a reflection paper before? The term itself may seem a little confusing; however, it's not that bad. You also can place essays order online here. If the task is to write a reflection essay, you have to describe an individual undergoing or a practical lesson taken from it. It must be your personal record of intellectual and emotional sensitivity based on a certain experience. The difficulties may occur from the particular format absence. It's up to you what and how to compose. How does a reflection paper differ from other academic assignments, namely research writing and summary? Writing a reflection paper, you demonstrate your observation and thoughts. This type of essay shows your personal insight, where you tell your reader about your unique experience showing what you really feel. In this case, we offer you a small guide how you can write a reflection paper.
What is a reflection paper?
It is a type of writing that allows a student to convey what they have learned by perusing a certain type of material, be it an article, a lecture, or just some general experience. This type of writing usually gives students a pause because it is very subjective, while they were taught to stay unbiased with other assignments. Here are some tips to teach you how to write an effective reflection paper.
Before you learn how to start a reflection paper, let's define what type of reflection essay you are about to write:
Such kind of assignment appeals to implementing theory into practice. In other words, you need to show the connection between a concept and your personal approach to its realization. Evaluating your own skills and experience in the professional field, you should consider the direction of personal development in measures of a specific framework.
A reading reflection essay stimulates your descriptive and analyzing skills. You present personal assessment of concepts mentioned in the text and interpret the subject from your own point of view. Usually, writing a reading reflection paper, you question different challenging assumptions and ideas.
How to start a reflection paper?
If you have no idea how to start a reflection paper, the suggested article will definitely help you. Read the article and you'll see that there is nothing complicated about your assignment. The heart of your essay lies in the effective preparation. Most of the time, good writing starts with efficient preparation work. If you need to write about experience, did you take notes during the event or immediately afterwards? Do you know what additional reading you might need to do to find good sources? Can you write down your main ideas for the essay in two-three sentences? All these questions will tell you whether you are ready to start.
First of all, you need to realize what exactly your professor expects from your writing. It's not easy to demonstrate personal experience and judgments in terms of academic writing. The key to success in composing a reflection paper is to find a balance between personal critical analysis and original concept. You describe the idea and reflect your personal conclusion at the same time.
Writing down random ideas can be a convenient way of finding what should go into your essay and what should not. Why did this particular piece of information attract your attention? Is it important for the paper or just interesting to you personally? After you eliminate all the extra ideas, you'll be left with the best, most appropriate ones.
Have you tried using charts before?
Creating a chart for your reflective essay may seem like going above and beyond, but many student simply do it for convenience. A traditional outline is a very limited medium that can allow many things to slip through the cracks. A table can help you keep on top of all your ideas and see the facts and evidence connected to them.
Topic: Use questions as prompts for your writing
You'll never know the answer unless you ask the question. Reflective writing is all about you, so it's natural that the best way to formulate a good essay is to encourage inquiries about the topic.  A teacher tends to take one topic on a similar subject for every student. You need to think about general topics like the best life experiences. To make a personal statement, you need to reveal your feelings.
A significant thing to keep in mind as it plays a role of a roadmap. The outline will guide you through the whole writing process from the first line until the endpoint. You need a simple plan, thus you clearly see what you are going to write about. This plan should be well-structured and cover all needed aspects of the studying topic. Remember that all the pieces of text in this case have to reveal your personal experience with the subject.
How to write a reflection paper?
The first impression is of decisive importance. Make sure your introductory paragraph is breathtaking. When describing your topic in general, use grab-attention hooks, outline your thesis, and make a short summary of your essay. The introduction of a thesis statement in the reflection paper must be short but eye-catching. Your task is to present your topic and involve the reader with the influence it made in your personal experience. Make them interested to read the summary.
Here you describe the core of the issue. Write about the circumstances of your experience, mention details, and share your thoughts and feelings. Although, don't forget that the body of the reflective essay must be concise and narrative.
After that, include the effects the issue had on your personal life. Tell not just about the influence itself, but mention the changes caused by that incident.
Finally, write the realization and reflection part. What did you think about during that experience? Do you consider the following effects positive or negative?  What could happen in the other way? Write about lessons you got from the situation and practical meaning of its consequences.
In the summary, you should put a short analysis of everything mentioned above. Include your own opinion. That's why it's called a reflection paper. Write your personal conclusion, which you've made from the discussed experience.
You can leave the introduction and the conclusion for later. The main body is the most important part of a reflection essay. An introduction and a conclusion in this case simply frame the narrative. You can leave them for dessert. Writing a reflection paper can be an opportunity to express you opinions and personality and show your professors who you truly are. Why not take advantage?
How to Write a Reflection Paper on an Interview?
If you need to create a piece based on an interview, it implies that it may differ from any other writing pieces.
Usually, you tend to summarize all information given during the interviewing process.
The basic steps that need to be followed:
You should choose the topic: a preliminary research should be conducted, you need to know who your interviewer is.
Dedicate some time to explore proper interview questions on your chosen topic. In order to focus attention during the conversation, make an outline for good notes.
You need to conduct the interview.
Conduct the interview, make records, and take notes.
Prepare specific data and think about the way to present it. The first paragraph might be full of positive information while the negative information and least significant details put in writing in following sections.
You have to define the logical order of your presentation. Mind it should be a 5-paragraph form. It involves drafting an intriguing introduction, the body with a thorough description, and a powerful conclusion. Don't forget about an effective final chord when writing your reflection paper in an interview.
 Reflection Paper Format
To be able to complete good reflective essays, you should know a reflection papers format for sure. A good reflective essay paper format secures you to organize your ideas properly from the introduction to conclusion.
A structural description or outline of the different points that will be described in the essay is a reflection paper format. A good format means that you give an exact "blueprint" of the certain ideas that you will deal with in your writing. That means that it must clearly indicate the way the various sections of the paper will be sorted out.
If a reflection paper format is written well, it plays a role of a good reference material while writing the paper because it underlines your key aspects, in the right order. When you are aware of the way a good format for a reflective paper is created, it will seem to you as an easy writing to cope with.
Being a student and having a notion of how a good reflective essay paper format is written, you can strengthen the knowledge you've got through the lectures. Thus you have all chances to improve your writing skills significantly.
 Guide to Writing a Reflection Paper Format
To make sure that each element of your reflective essay is considered in the essay, it's recommended to begin with writing a reflection paper format.
Preparation stage is always the first one to start with, no matter what kind of academic paper it is.
Understand the subject of your essay
It's essential to understand the subject of your essay. A reflective essay paper format is aimed to demonstrate the exact points that need to be explained in the paper.
It's highly recommended to choose an experience or something that you are well familiar with. In this case, you won't need to waste much time trying to create stories.
Find the approach to pursue
Facing the task of writing a reflection paper, you need to look for an experience or closely-related one to address in the essay. But mind that you won't always be able to write your own stories in the essay.
Consequently, you have to choose one or few experiences which will be clearly underlined in the format. When you pursue a particular approach, you can simply escape confusion when creating the format and paper.
When you have a specific approach to writing, it will be much easier for you to determine the points to use in the conclusion and body of the paper for a logical discussion.
A reflective paper as any other essay also tends to require a detailed body paragraphs, powerful conclusion, and a catchy introduction. It is recommended to list your points in the outline format, this way you can better analyze the points for your paper.
It is advisable to list each point which is related to the experience that needs to be discussed. To choose only the key points from the cluster of the points, you have to argue each of them out logically. To determine a better idea in the reflection paper, you should compare your prior knowledge, current status, past experiences, and even future expectations.
Mind to underline the roles played by the conclusion, body, and introduction of an essay while analyzing your points. The point which you've involved for the introduction of your reflection paper should help you to clearly demonstrate the readers your experience that will be discussed.
Point out the main elements of your story which you will use in discussing the body paragraphs. Each key element is written as a topic sentence in order to underline the main idea for each body paragraph.
Each and every main idea or element that you determine, some additional information is essential, as it will be used in driving the point home. It might be an example of a piece of evidence or an incident that will support your argument in the paragraph.
If you want to make the discussion in the essay more persuasive, then sufficient additional information needs to be identified. It may be an example of an action that you've taken to manage a challenge or situation.
Once you've chosen the points to address in the body paragraphs and introduction, you need to imagine how the conclusion of the paper will look like. A conclusion tends to summarize your experience and the main ideas. The conclusions can be various, they depend on the subject or topic of the paper.
While creating a format for a reflective essay, keep in mind that it is not an actual paper, it's a plan which is aimed to show you the way your essay should be handled. Remember to outline your points accurately. If you feel like there is something you are likely to forget about while writing, just put it down in the format.