Role and Future Directions in Contemporary Nursing Education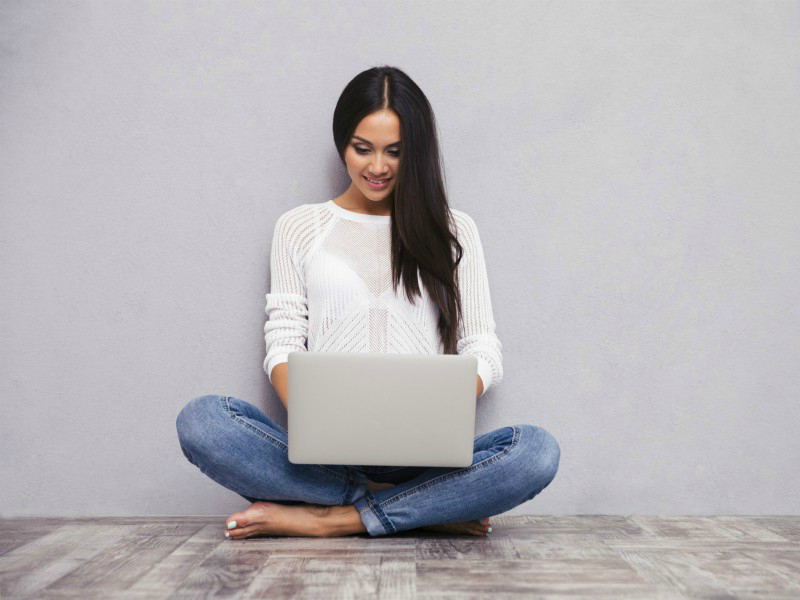 The current paper outlines the main aspects of online education within the nursing segment. It takes into account one of the most widespread educational tools of the contemporary world. MOOC is the center of the paper, which allows thousands of students increase their knowledge. It is a process, which involves different stages, and the paper reflects these stages. Moreover, the paper uses an example of diabetes in order to reflect the point of MOOC and its essentials in the nursing segment. The paper focuses on benefits of MOOC along with its advantages and disadvantages, which should be addressed before implementation into the educational process. Finally, the paper reflects personal experience regarding building a lesson with the help of the selected technique. In addition, it contains information on the effectiveness of the source.
MOOC (Massive Open Online Course)
MOOC is one of the systems of contemporary education, which allows educational institutions to increase the number of students and penetrate their learning process with essential information with the help of technologies. It is an online tool aimed to deliver education to anyone willing to take the course. There is no limit on attendance, and students are free to accommodate their schedule to the principles of MOOC learning. Videos, readings, various exercises, and other educational facilities formulate the basement of the course's learning options. It helps to make education available and effective at the same time. It means that it is a tool, which allows integrating efficiency of resources and intellectual specification within a selected segment. In general, it is an outlining element of the contemporary educational facilities. Students can complete their education within the borders of their homes. Distance education became a part of the surrounding world starting from 2012. Many universities have already proved that education can be effective enough on distance terms as well as on a common way of learning.
There are numerous examples of online education
However, it is important to mention the most famous ones in order to make an analysis of MOOC efficient enough for further considerations. Coursera is a form of MOOC introduced by professors of Stanford University in 2012. It is the beginning of the era belonging to MOOC as a form of education. It is a project, which involves cooperation between different universities and professionals from many segments of daily life (Meedzan & Fisher, 2009). It means that it is a tool available for learning any course. It enhances an overall educational level of the surrounding world and its sustainable development. Coursera offers around 900 courses, which help students to improve their knowledge. Udacity is another example of MOOC formulated on a private basis. It offers the same educational facility in the segment of IT. It is one of the most important facilities in the digital era. The demand on this type of education is excessively high.
In general, the discussed examples refer to one and the same Stanford University. It is an initiator of MOOC and its development. It is necessary to note that this type of education helped the university to attract students and help the society maintain balance between its intention to grow and develop. Stanford University also had an enormous benefit from the implementation of a new facility. It penetrated the university with an outlining competitive advantage in education. It started to offer new opportunities and extended its performance within educational segment. Stanford also enriched its cultural diversity and options to generate new ideas through the courses, which it provides.
Сonsequences of implementing MOOC by Stanford
It is possible to divide consequences of implementing MOOC by Stanford into two sections including advantages and disadvantages. There are two main advantages including the diversity of courses offered by the institution and flexibility of taking courses online. However, these advantages contradict to the disadvantages generated from the implementation of MOOC. For example, the number of students does not mean that all of them complete the course successfully. It is challenging for students to adhere to a new mode of learning (Glance, Forsey & Riley, 2013). In addition, another example of disadvantages is that students do not always have a stable access to computers and Internet. It means that education is always under threat of technological breakdown. It does not mean that MOOC will not be beneficial. It means that there is a significant threat to the continuous process of education, which formulates the main disadvantage. In general, MOOC has an integrated system of elements, which help to create a competitive system of facilities, which regulate the level of education and overall intellectual capabilities.
The focus of MOOC will be pediatric diabetes, which is one of the most common issues in the contemporary world of illnesses. By the end of the course, students will obtain a comprehensive system of information including definition of the illness, its main peculiarities and causes, ways of treatment, and the history of medication regarding diabetes. It is the first part of the selected topic, which will allow students to get an insight into the illness through the lens of both contemporary and historical data. By the end of the course, students will be able to obtain a comprehensive system of facts regarding diagnosis, symptoms and signs, and treatment of the disease (Wood & Svoren, 2006). The course will teach every student to correlate every process in human organism with diabetes and evaluate possible consequences of inappropriate treatment. In general, the selected approach will help to build up understanding of diabetes and ways of its reduction. Finally, students will learn how to prevent diabetes and fight it on early stages of development.
The content of the course can have a penetration through different aspects of MOOC. The key to the online education is that students can access any type of information with the help of Internet sources. However, the nursing forum of recently constructed MOOC should become the leading source of information. It should contain not only theoretical part of learning, but also practical advice regarding both the learning process and application of the obtained knowledge. In general, forum should become a guide towards further navigation at the online facility of learning. Students should have an ability to develop within the selected option without additional need to motivate or encourage. It is also important to construct MOOC in the way appropriate for students' perception. Numerous tests should not highly penetrate an online tool as long as it will discourage students from active performance.
MOOC should include the following activities in the selected aspect of bringing the educational process to the appropriate level
First, students should learn about the basics of diabetes through the lens of videos, which would help to penetrate knowledge with simple facts and figures. In addition, it is appropriate to offer students to take a quiz after every material taken. Students should also have an access to the typed material from media files, which will make it easy to navigate through them. Online course should contain short presentations as well as films. Historical data can have a reflection in a presentation generated at Prezi or any other online tool, which will help to make a complex system of facts easy for understanding. Finally, MOOC should contain real stories of patients suffering from diabetes. Videos will be the most effective tool to tell about the essentials of diabetes from the prospect of a patient. It will encourage students from nursing to pay more attention to the disease. In general, MOOC should have enough controlling points in order to help students keep disciplined, organized, and interested at the same time. Combination of media along with tests can be effective in the establishment of reliable platform of the educational process.
Evaluating peer feedback can also become challenging. However, the digital era made it possible to make this process both flexible and effective. Online quizzes helped to send information via e-mail and learn about peer feedback regarding implementation of the selected MOOC. In addition, it became possible to generate the whole course of activities regarding opinions of the target audience. In the process of MOOC construction, it is necessary to take into account numerous factors, which contribute to the efficiency of the educational process. Forum also became a part of collecting feedback. It allowed to create a system of options and opportunities for students, which supported their initiative to obtain an in-depth knowledge.
Using MOOC as a tool for education can become a challenge
It is difficult to create a system, which can both provide with knowledge and encourage continuing the learning process. However, I managed to construct MOOC in the segment of nursing regarding pediatric diabetes. It is possible to create a system of online course, which would attract students and will bring the highest level of successful course completion (Rosseter, n.a.). The course penetrated with various media files and quizzes is a key to the successful development of the course. For example, it became possible to keep students focused with the help of short films and quizzes offered to pass by the end of the video. It helped to summarize the main points and involve thinking options into the process of watching videos. Another option became a successful combination of readings along with videos. However, the main challenge became an impossibility to control attendance of students. It is the main disadvantage, which prevents students from following discipline. In addition, it is impossible to control an overall understanding of the topic, which is usually possible through visual contact. However, it is possible to claim that a general experience from MOOC is positive enough to take it into further consideration.
The selected educational tool can become a focus of further consideration within educating a nursing segment. However, it is necessary to integrate it with the help of several steps. For example, it is necessary to implement a forum, which will allow both students and professors discuss the missing points of the learning process. It is necessary to share videos, media files and readings with the help of forum and create quizzes. It will bring students and professors to the online mode of education in a systematic way. The second step should become a creation of MOOC, which would allow developing an integrative part of education. In general, a systematic way would allow every student adjust to the new sample of the learning process, which would help it to keep disciplined and organized. Responsibility should not become an obstacle towards education. In addition, it is necessary to combine education with various contests, which would help to keep students interested and encouraged to take further steps towards knowledge improvement.
MOOC is an essential part of the contemporary education
It is a breakthrough in the sphere of education, which promotes an overall learning capacity. Students obtain the diversity of advantages, which help then to build a comprehensive system of knowledge in different aspects of life. Nursing is a significant part of learning, which can also take another form of education bringing students to the new level of performance. For example, students have an opportunity to manage their time in order to obtain information provided by an educational facility. It is important to mention that students formulate a regulative part of education. It means that MOOC will always strive to adhere to the requirements of students in order to make education comfortable for them. Students also benefit from MOOC in the segment of nursing as long as they can take any additional help and efforts from Internet resources during the process of learning any topic. For example, students may turn to encyclopedia, watch various videos and take notes at the same time. It is an appropriate tool bringing enough focus into theoretical part of the education.
References
Glance, D. G., Forsey, M. & Riley, M. (2013). The pedagogical foundations of massive open online courses. First Monday, 18(5). Retrieved from http://firstmonday.org/ojs/index.php/fm/article/view/4350/3673
Meedzan, N. & Fisher, K. (2009). Clickers in Nursing Education: An Active Learning tool in the Classroom. Online Journal of Nursing Informatics (OJNI),13(2). Retrieved from http://ojni.org/13_2/Meedzan_Fisher.pdf
Rosseter, R. J. (n.a.). The Impact of Education on Nursing Practice. American Association of Colleges of Nursing. Retrieved from http://www.aacn.nche.edu/media-relations/EdImpact.pdf
Wood, J. R. & Svoren, B. M. (2006). Durability of Insulin Pump Use in Pediatric Patients With Type 1 Diabetes. American Diabetes Association. Retrieved from http://care.diabetesjournals.org/content/29/11/2355.abstract