University Costs You Haven't Budget for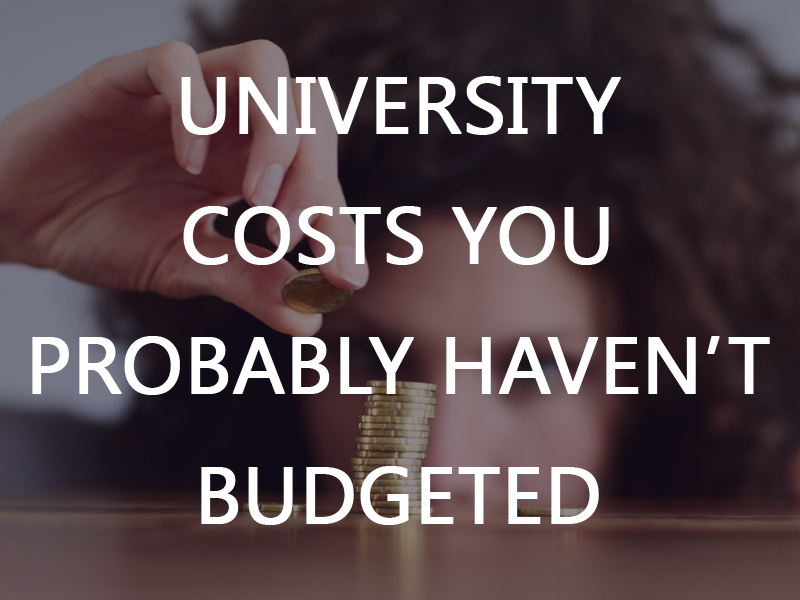 Some students are even not aware of the necessary things to budget for…
A lot of students forget about making a list of at least some or all university costs. Only some students take their time to get a little bit financially prepared for the university. As a matter of fact, those students who don't pay attention to this, will not have enough money for many needed things. Thus, try to read our list through. As a result, you will not miscalculate your spending and will eventually get rid of numerous problems and worries.
Books as well as study materials
Virtually half of freshers state that the sum of money they spent on different study materials was much bigger than they had expected it to be. Consequently, they were obliged to fork out for lots of books.
Many other students think that they will be able to find all compulsory books and texts in their library that is situated near the university. Though university libraries usually provide a diverse, broad range of various materials it may be difficult for students not to get lost in a huge amount of information. In reality, any book that you are going to rely on and use throughout the year, you will have to buy.
Frankly speaking, many universities have their own bookshops where you can purchase lots of second-hand books at a much lower price. In addition, you can make an attempt to visit your university website and buy books online. Apart from that, you can inquire whether there are book sales on campus of your educational institution. Even if you have to purchase some new books, bear in mind that you can take the advantage of your NUS card.
If you move into University residence halls, you will realize that here the price of the rent includes utilities. However, if it concerns private renting, the situation is absolutely different. So, before you decide to secure accommodation, remember about establishing the maximum amount of rent that you will be able to pay each month. Don't forget to count it including, as well as excluding, utilities. Hence, you will avoid getting surprised that you can afford to pay rent, but don't have money for electricity, gas and water rates.
Keep in mind that when being a student, the Internet also belongs to the things to budget for. It is needed for completing your studies, submitting your work as soon as it is finished, etc. Moreover, the Internet is the thing that enables your social life, keeps you connected to your nearest and dearest, friends, etc.
This matter splits lots of students. Some of them think that there is no point in giving money "just in case". The best solution would be calculating the value of your belongings, and then making up your mind whether you need insurance or not.
Tags: money, university