Our Affiliate Program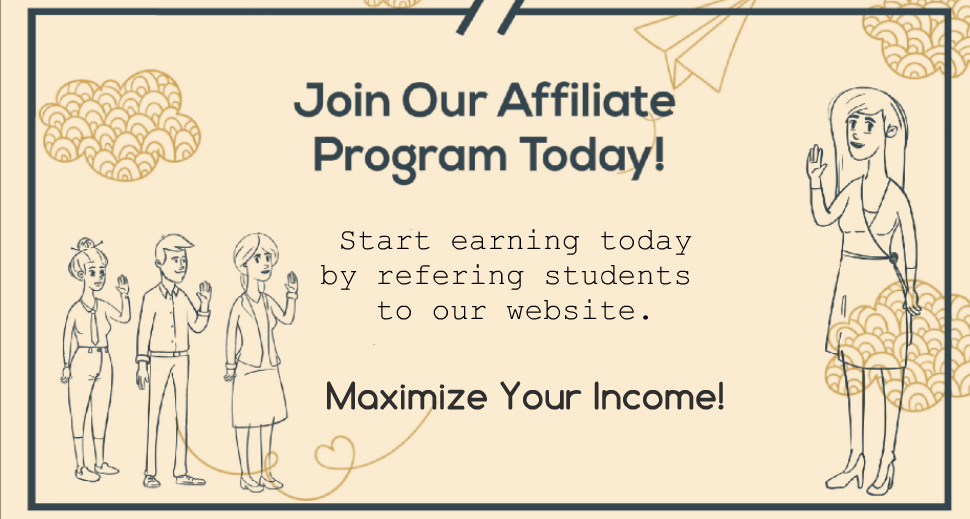 A win-win offer for everyone!
Earn a generous percentage – 10% – on orders placed by every person you bring to our company. Additionally, every person you introduce will get a reduction on first orders! 
Here is the simple process you need to follow to earn from our affiliate program. First, you need to order from our company, at which point we will create a personal user account for you on our site. You will find a code (entitling your friends to a discount) or an affiliate link in your account area, which you should share with people you know (you can email the code or link to your friends or send it by whatever means suits you best). From there, the Order-Essays.com system will remember everyone who clicks on your link or uses the code they got from you.
Upon clicking the affiliate link or code, an order page will appear. Our system will automatically apply a discount to your friends' orders. This is the means by which the people you refer get a "new customer" discount.
When each order placed by your friends is finalized and paid for, we will give you a fee from the transaction – 10%. You may use this money to pay for new orders with our company.
Thus, the process is very simple. It involves nothing more than sharing an affiliate link or discount code with acquaintances. By using the code or following your link, other people benefit from a discount and you earn 10% of that order's price. This offer is unbeatable!